KW27F
*High linear design,ALC function,low interference to BTS.
*Compact size,low consumption,easy to install,great cover.
*Improve your mobile signal ,no more bad reception,no more dropping calls.
Specifications
Brand: Lintratek
Max Gain: 75dBm
Max Output power: 27dBm
Coverage: About 2000 sqm
Frequency range: DCS(band 3)-UL:1710~1785Mhz DL:1805~1880Mhz, PCS(band 2)-UL:1850~1910Mhz DL:1930~1990Mhz, WCDMA(band 1)-UL:1920~1980Mhz DL:2110~2170Mhz, LTE26(band 7)-UL:2500~2570Mhz DL:2620~2690Mhz, GSM-UL:890~915Mhz DL:935~960Mhz
RF Connector: N-Female
Must see before buying :
•You should get at least 3 bars of stable signal in the location where the outdoor antenna is fixed in.

•Please confirm your cell phone frequency first before you place the order, if frequency doesn't match, the signal booster can't works.More details please refer to https://www.frequencycheck.com

•When you install,the distance between the outdoor and indoor antenna should be above 7 or 8 meters. And there should be thick obstacles like walls between them.
Selling Point:
1.Coverage: cover about 2000 sqm or more without barrier,but one antenna mostly can cover 200 square meters. This repeater can work with at least 4-10 indoor antennas.
3. 75dB high gain, 27dBm large power, can go through the barriers easier.
4.Easy to install.
5.With AGC and MGC ,Gain Control freely.Automatic Gain Control >20 dBi.
Feature:
1.High linear design,ALC and MGC function,low interference to BTS.

2.Compact size,low consumption,easy to install,great cover.

3.Expand signal coverage where signal is weak,suitable for large area place, multi-storey building use.

4.Improve your mobile signal ,no more bad reception,no more dropping calls .

5.With LCD display function.

Note:
1.This is the Bare Device ,without any accessories Antennas.Please make sure your outdoor signal is good enough,signal strength much than -70db is better.

2.Please use the original power supply or the self-purchased power supply with the same voltage. The different voltage power supply will cause the internal parts to burn out and cannot be used.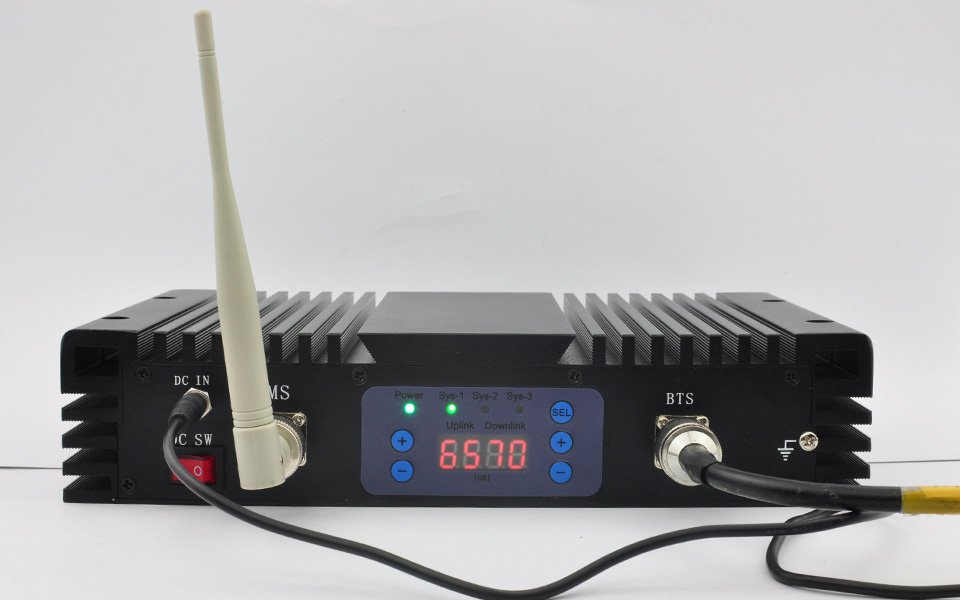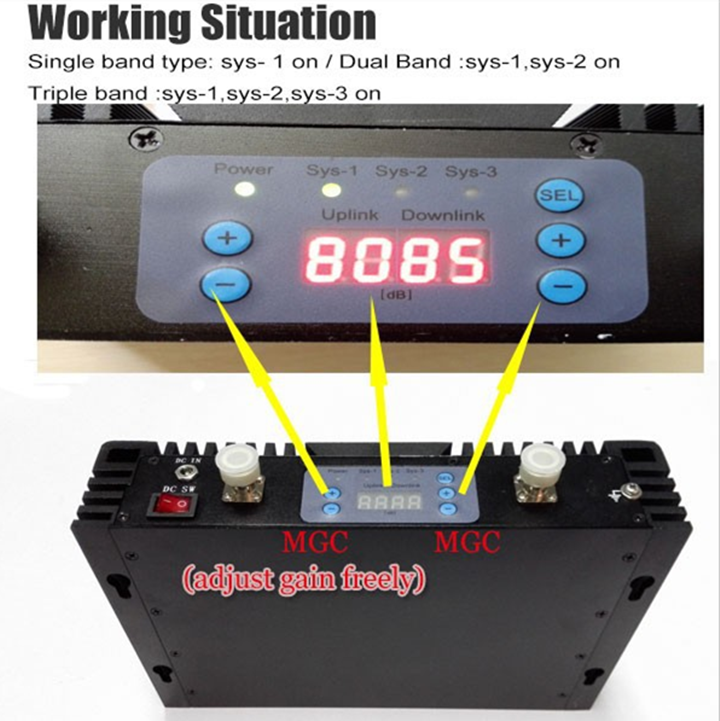 Lintratek Services
Payment
1.We accept pay by Paypal .
2.What you pay is for the product and shipping cost only, not including any tax. Please be aware of that whether need to pay tax or not, depends on the policy of your country, we certainly could not change it. If you could not accpt it, we do not suggest you to place order.

---

Contact US
1.You can communicate with our customer service via the contact information at the top of the site,we will reply you within 24 hours.
2.The scope of consultation includes the confirmation of the frequency before purchase, the installation method after purchase, etc.

---

Shipping
1.We will shipped the good ASAP when we confirm the payment.
2.The package would be sent to the exact address that you fill in the order. In order to make you receive the parcel promptly and safely, please provide right contact info.
3.If you do not receive the parcel within a long time, please contact us at the first time.
4. If you have any special require about declaration, please contact us when you are placing order.
5.When the goods arrive at the customs office, please actively cooperate with customs clearance and pay customs duties. This is the buyer's obligation. If the cooperation is refused, the losses will not be borne by the seller.

---

Feedback
1.If you are satisfied with our service and product, we would be very appreciated that you put us five star and positive review.
2.If any problems with the product,please show us an video or some photos of your complete installation, we will ask our technician to check and help you.